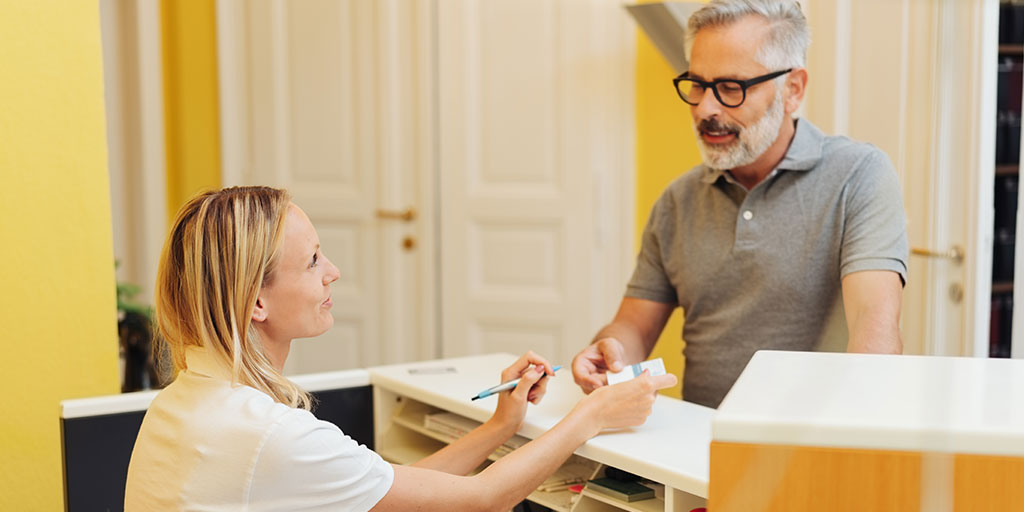 Revenue Integrity Solutions in Healthcare
Today's healthcare leaders understand the importance of improving financial practices to optimize outcomes and the patient experience. That includes the appropriate resources focused on the integrity of their revenue, both in the purposefulness and performance of their financial operations.
Nearly a quarter of hospital CFOs name revenue integrity as their top priority, according to a recent Healthcare Financial Management Association (HFMA) survey. When a revenue integrity program is appropriately designed and implemented, organizations can expect a higher claim rate, proactive identification and resolution of claim issues, and improved financial results.
What is Revenue Integrity?
The definition of revenue integrity is not found in the dictionary, nor is it a common term used in daily conversation. Yet for many in the healthcare finance and operations fields, revenue integrity has now become commonplace in many offices.
Healthcare organizations that develop a set of policies and procedures to compel all associates, especially those involved in the revenue cycle, to do the right thing use revenue integrity.
But revenue integrity isn't just doing the next right thing. In healthcare operations, it's also about revenue cycles, medical coding, reimbursements and clinical documentation. Positive outcomes of using revenue integrity include maximizing reimbursements, minimizing audit risk and resolving operational challenges like coding and billing delays.
Thus, the definition of revenue integrity is complex. It's not just a set of standards to follow, but also a series of financial practices that alleviate multiple pressure points like cost-savings, operational efficiency and risk management.
Revenue Integrity in Healthcare
Using revenue integrity in healthcare is a mixture of policies and procedures that can serve as a basis to achieve operational efficiency. According to Advancing the Business of Healthcare (AAPC): "Revenue integrity is ensuring all charges are captured appropriately, documented sufficiently, and paid correctly. Every organization — whether a private physician practice or a major academic medical center — needs a comprehensive revenue integrity plan. Federal agencies and commercial insurance companies are quick to retract payments for unsupported claims. Providers must be confident that attested claims are accurate and that all charges are supported. Examine nine key areas to develop an effective, comprehensive revenue integrity plan."
Those nine areas are:
Revenue Integrity Self-assessment
Charge Assurance
Routine Charge Description Master (CDM) Reviews
Charge Reconciliation
Information Systems
Charge Entry
Price Justification
Medical Coding
Denial Management
As you can see, revenue integrity encompasses a wide swath of healthcare finance and operations, from coding and billing to IT and CDM. Healthcare facilities are using teams of revenue integrity professionals to gain greater visibility into their business processes and to develop the workflows, communication, accountability and leadership needed to enhance compliance and ensure optimal reimbursement.
Revenue Integrity Professionals
Using revenue integrity in day-to-day healthcare operations takes talented and experienced professionals with the knowledge and skills to implement and use revenue integrity as part of the finance departments daily functions. According to AAPC: "Adding a revenue integrity team maximizes operational efficiency, maintains compliance and guarantees optimal earned reimbursement."
Revenue integrity professionals analyze and ensure proper healthcare reimbursements for target accounts. They must continually coordinate between administrative and clinical operations staff to ensure that accounts have the correct coding, billing, payment and charge captures. They assist management with implementing policies that have been updated to ensure regulatory compliance.
---
Find the Right Person Today!
Healthcare organizations of any type and size can use revenue integrity as a major part of their business. Finding the right revenue integrity professionals to implement it can be a challenge. Nearterm team can help. We understand how important revenue integrity is to your facility, and our team of highly qualified experts can get you on track. To learn more, give us a call at (281) 646-1330 or take our Interactive Survey.